We want you to be able to see all the progress you've made in the program!
To track your workouts and view a full breakdown of these workouts, please follow the steps below:
1. Log into your account using any web browser and go to the home screen > click on See Full History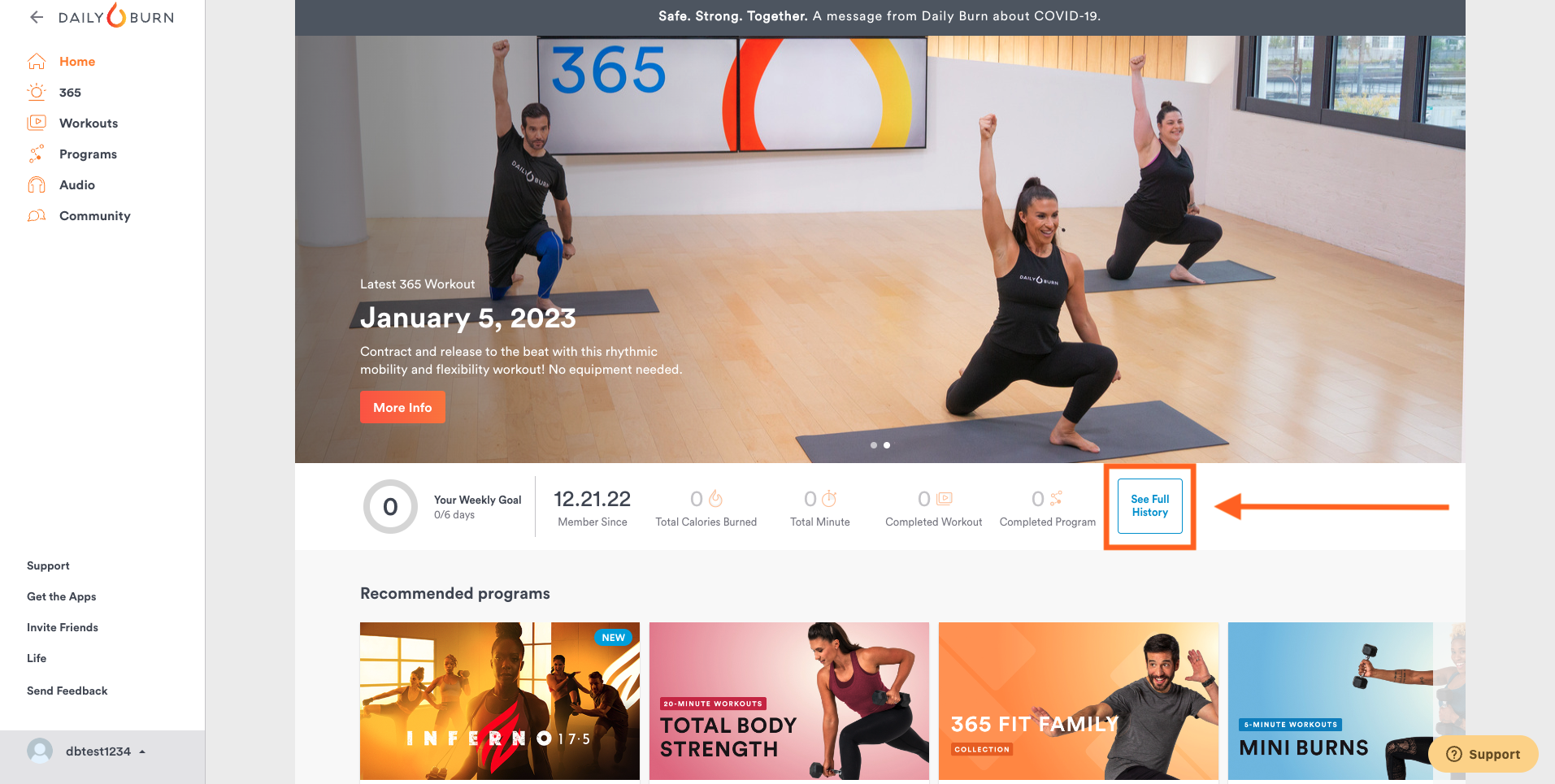 2. From this screen, you will see all of your completed workouts!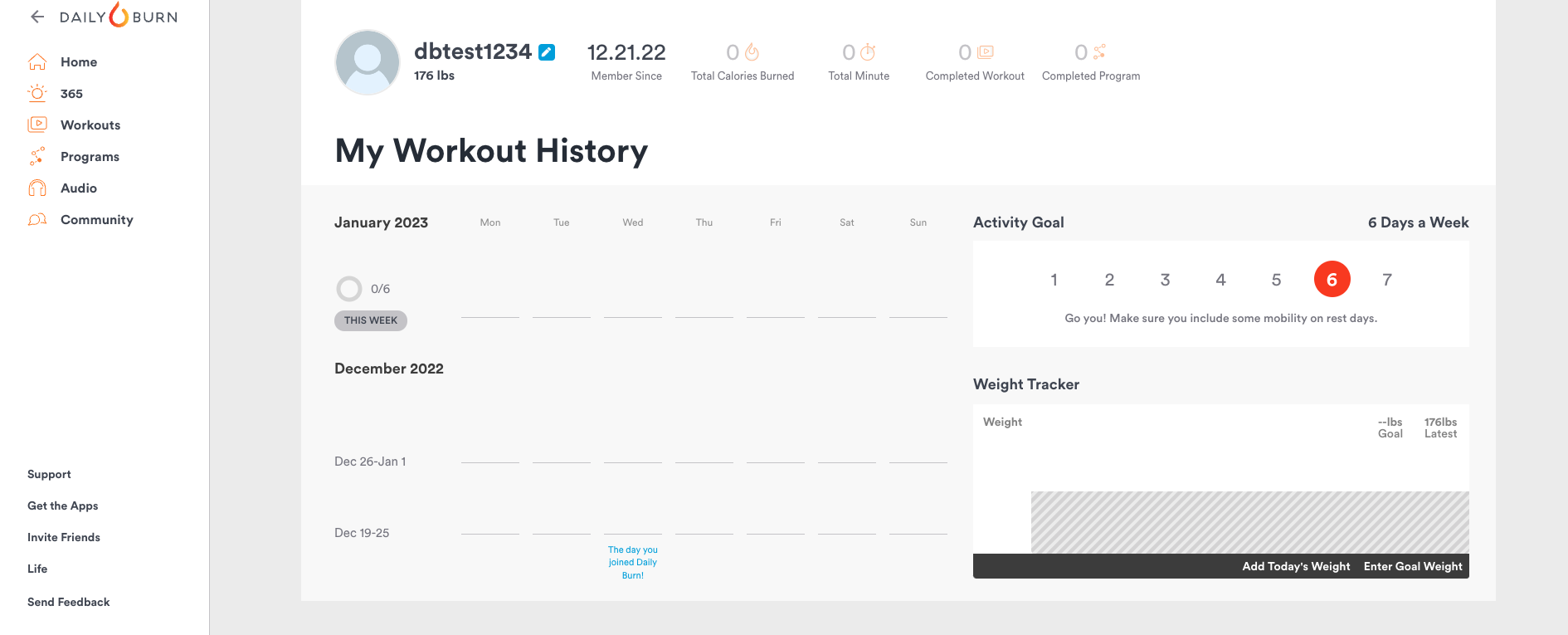 If you are following a program(s) schedule, you will also be able to see your progress as your completed workouts will be indicated by a blue checkmark.
Please Note: If you watch a workout to preview it, this will be counted towards your workout tracking activity.