To update your payment method, please follow the steps below:
1. Login using any web browser at dailyburn.com > click on your profile name in the lower left corner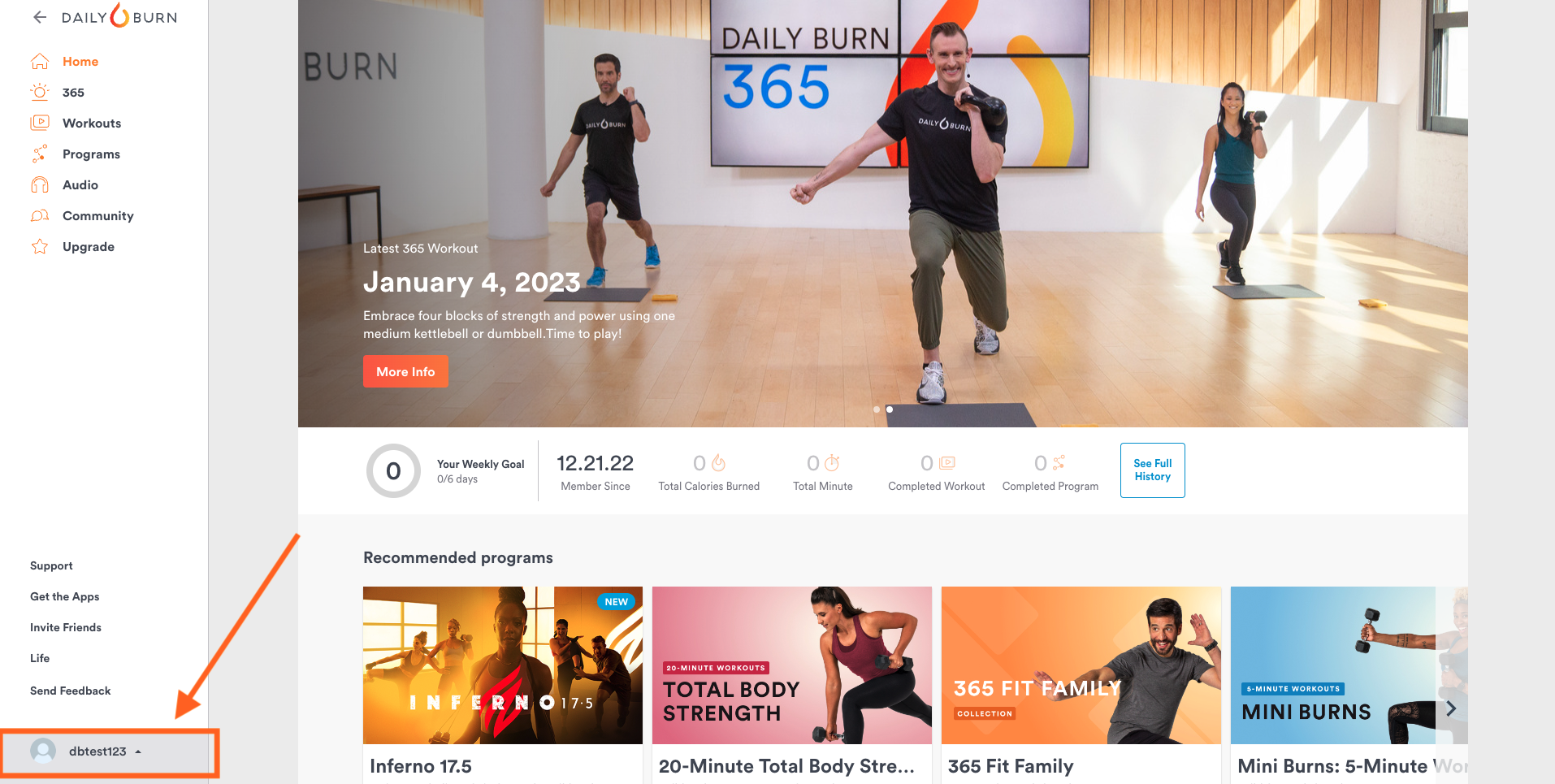 2. Select Account Settings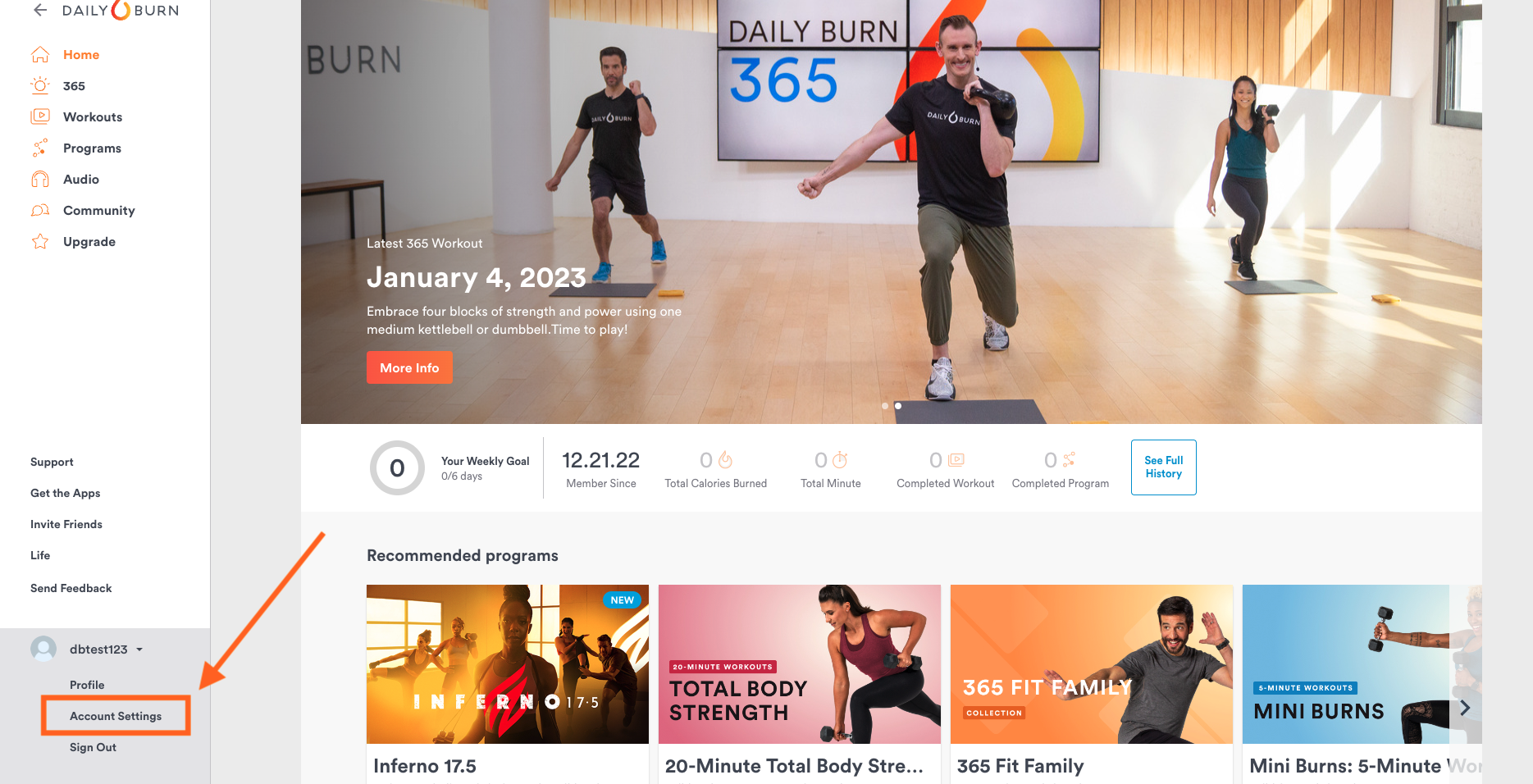 3. Next, click Change Payment Info
4. Enter your card information > click Save Changes to ensure our system has retained your modified billing information

Please Note: For accounts subscribed through Roku, iTunes, PayPal, GooglePlay, or Amazon, you'll need to log in to the respective site to amend your billing information.