Need to take a break? No problem! If you would like to pause your account, follow the steps below:
1. Login at dailyburn.com using any web browser. On the lower left-hand side of the page, click on your profile name, then select Account Settings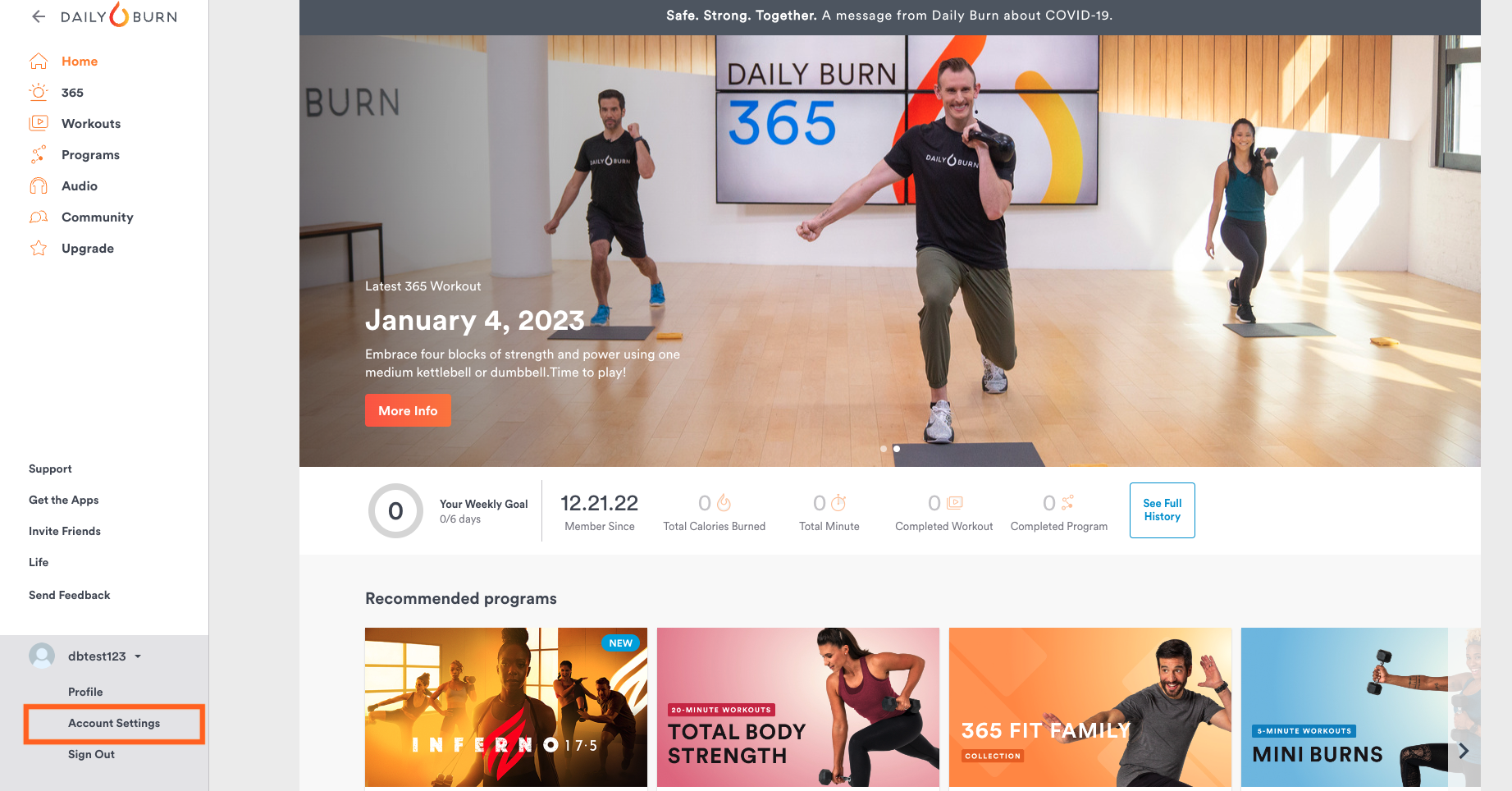 2. Click the Manage Subscription button

3. Scroll down and select, View Your Options button on the lower left-hand side of the page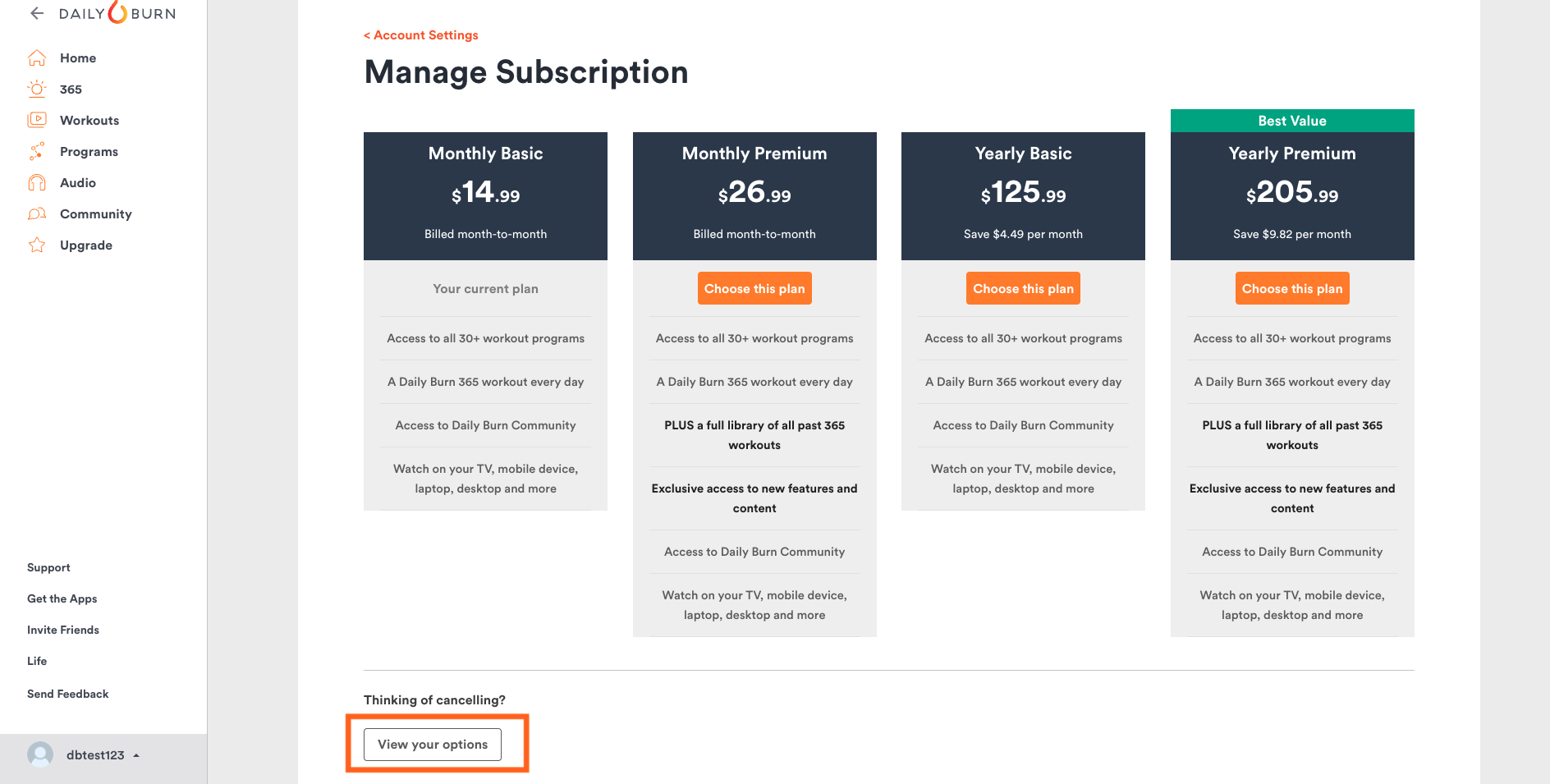 4. On the next screen, click any of the choices in the survey and then click the Continue button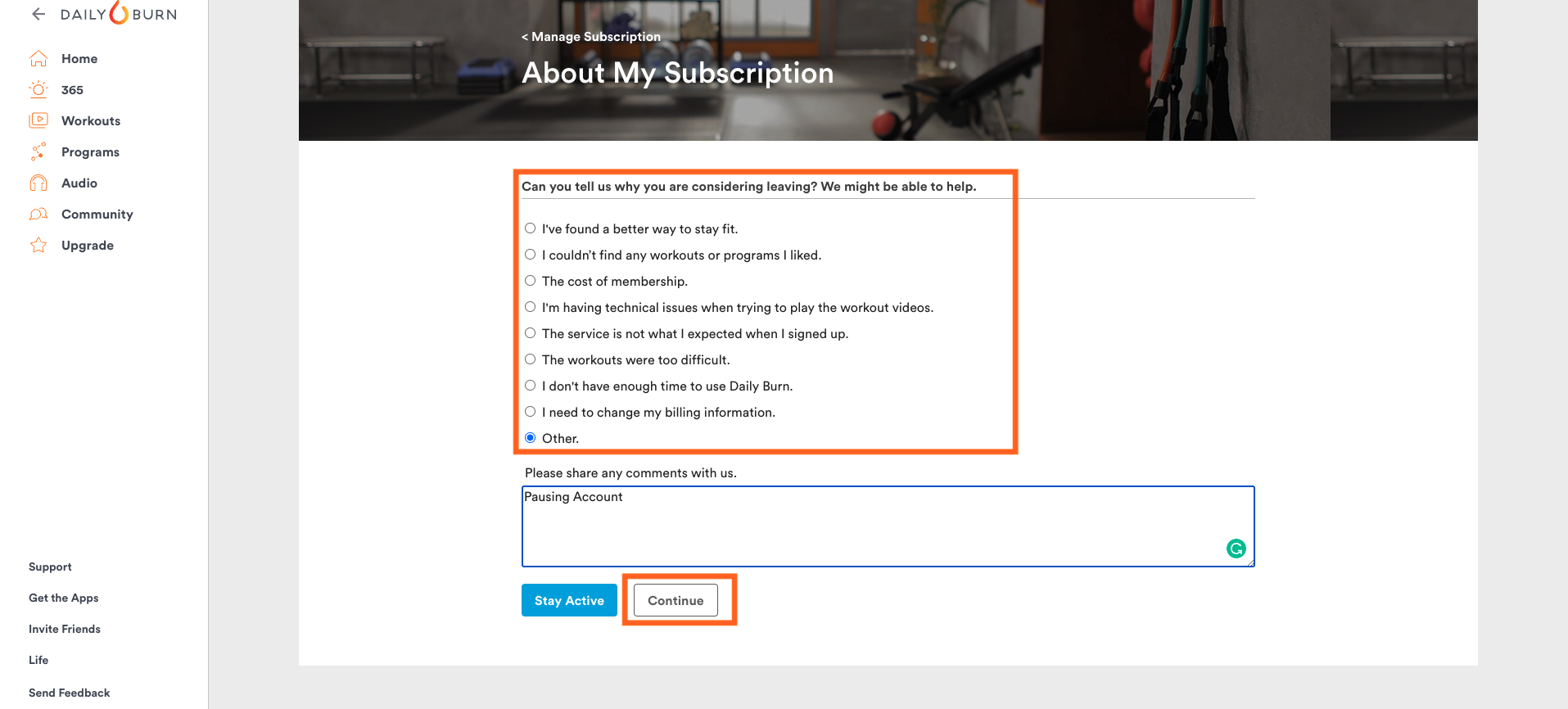 5. On the next page, click the Continue button again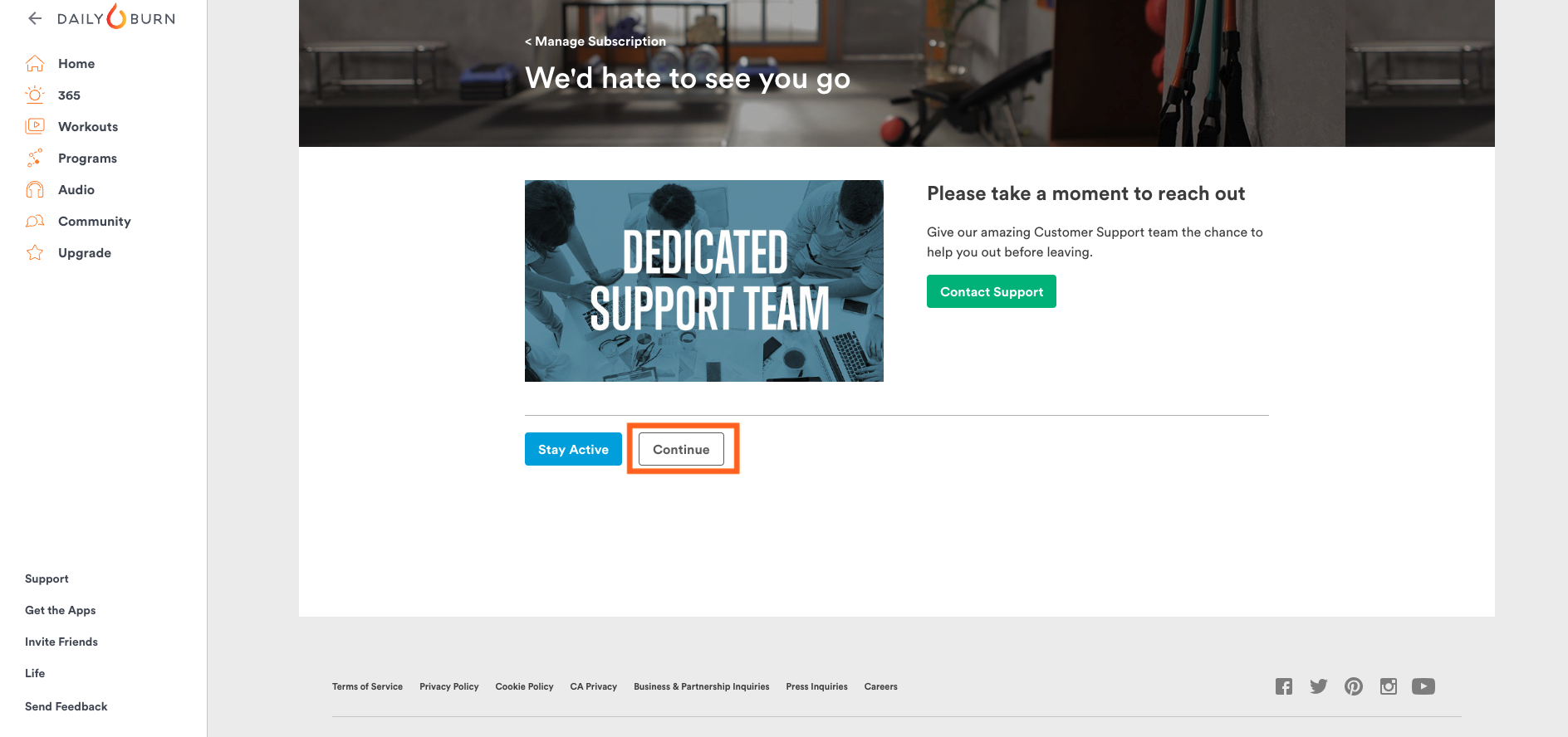 5. Select the Need a break? option and select the date you'd like to reactivate from the drop-down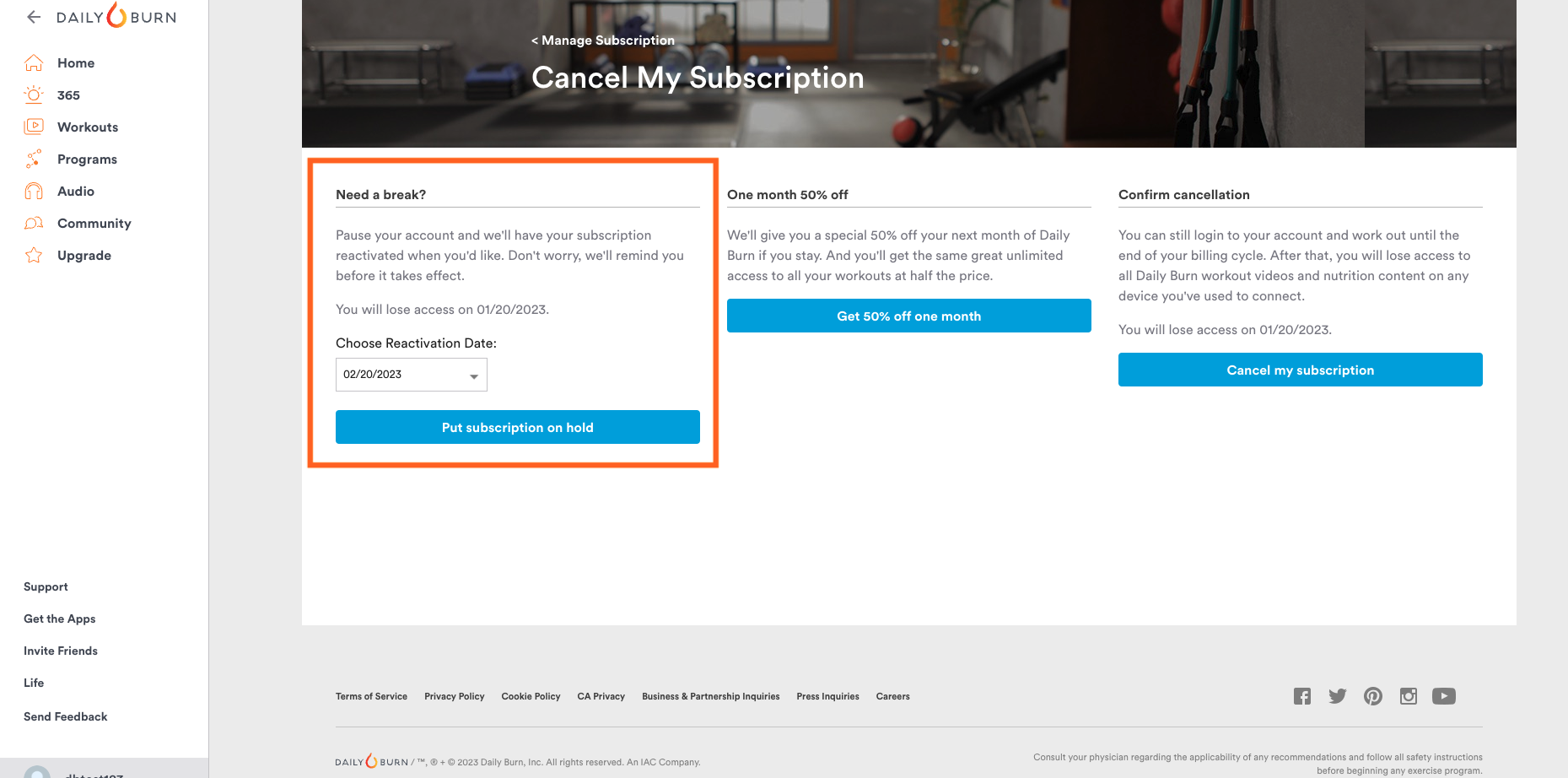 6. Click Put Subscription on Hold and select Yes on the final confirmation prompt.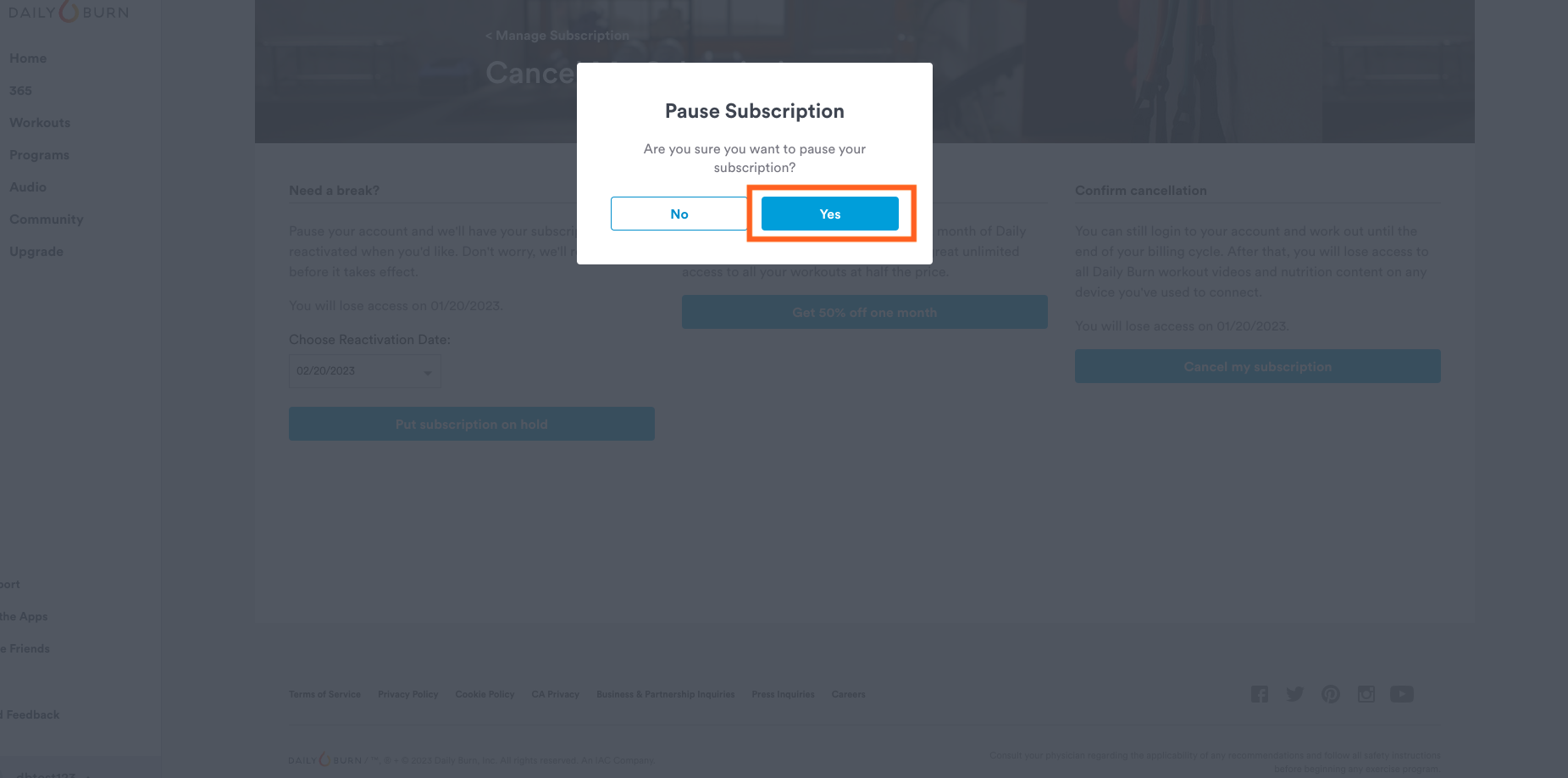 A green notification bar will appear at the top of your Account Settings page, indicating the date your pause will go into effect.
You are able to resume your account or amend the resume date at any time by selecting Manage Subscription. Please note that your account will automatically be billed when it resumes. We encourage you to make a note of your reactivation date!
Please Note: Only accounts that are billed directly through Daily Burn can choose to pause.