Need to take a break? No problem! If you would like to pause your account, follow the steps below:
1. Login using any web browser at dailyburn.com. Click on the user icon in the top right corner of the screen to the right of the search bar.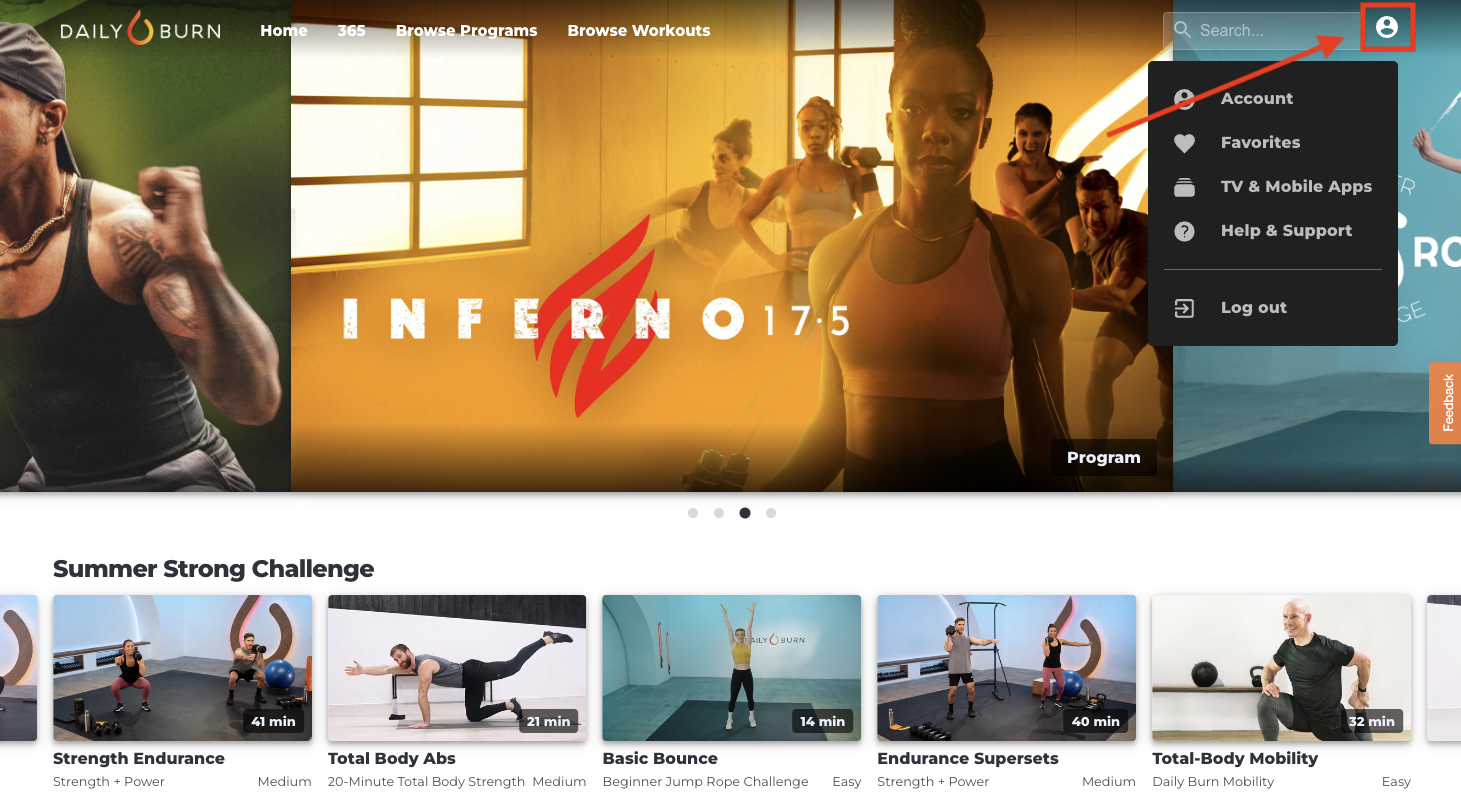 2. Select Account Settings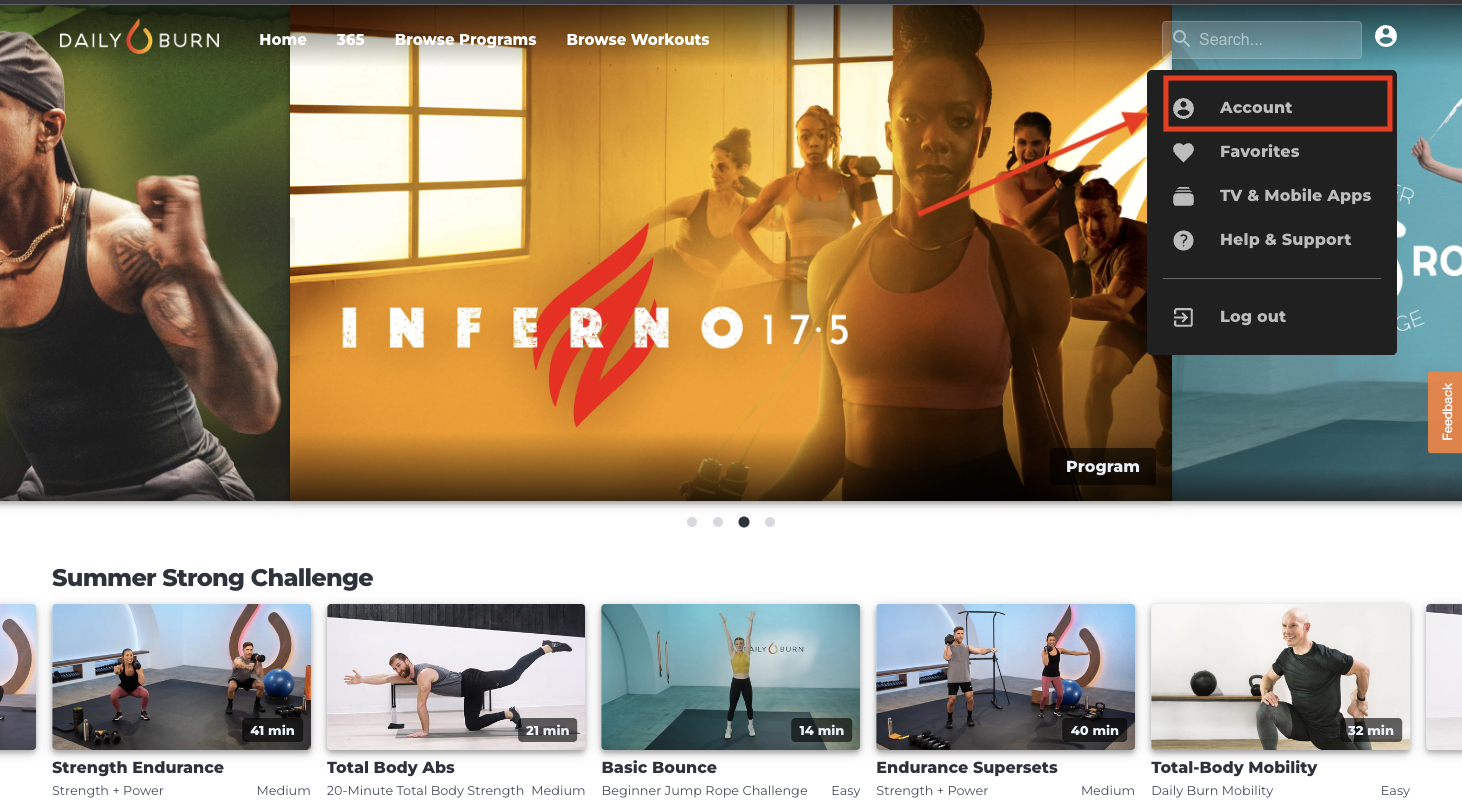 3. Under the Subscription & Billing there is a Status section, on the right side click Pause.

4. On the next screen, click on the dropdown to select the duration you would like your account paused. Be sure to click Pause Membership so the system can complete your request.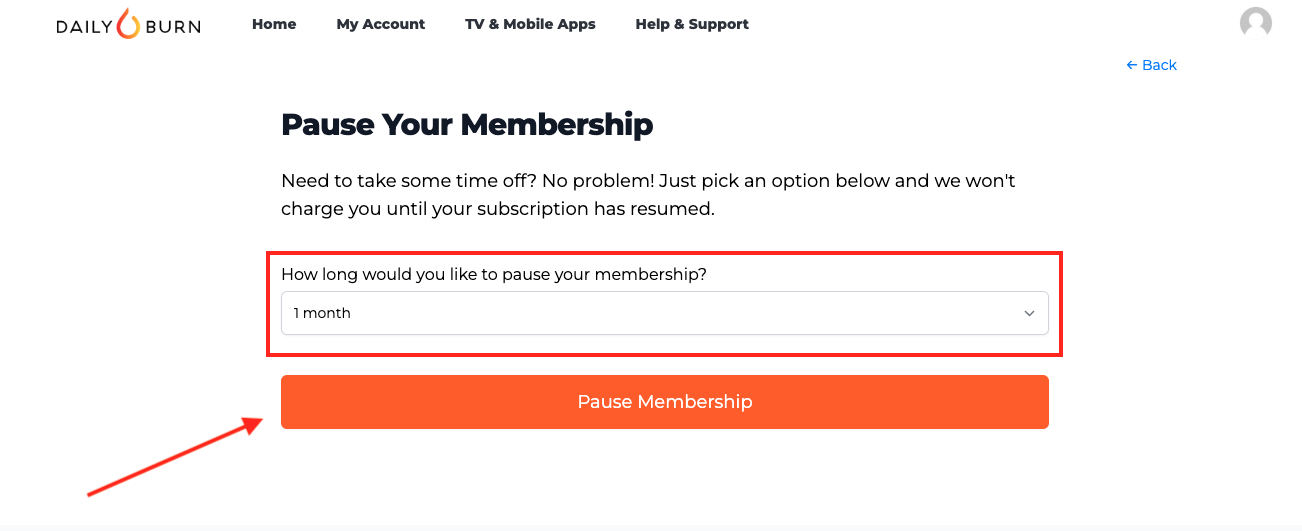 5. You can check that the pause was applied by going back to the Status section.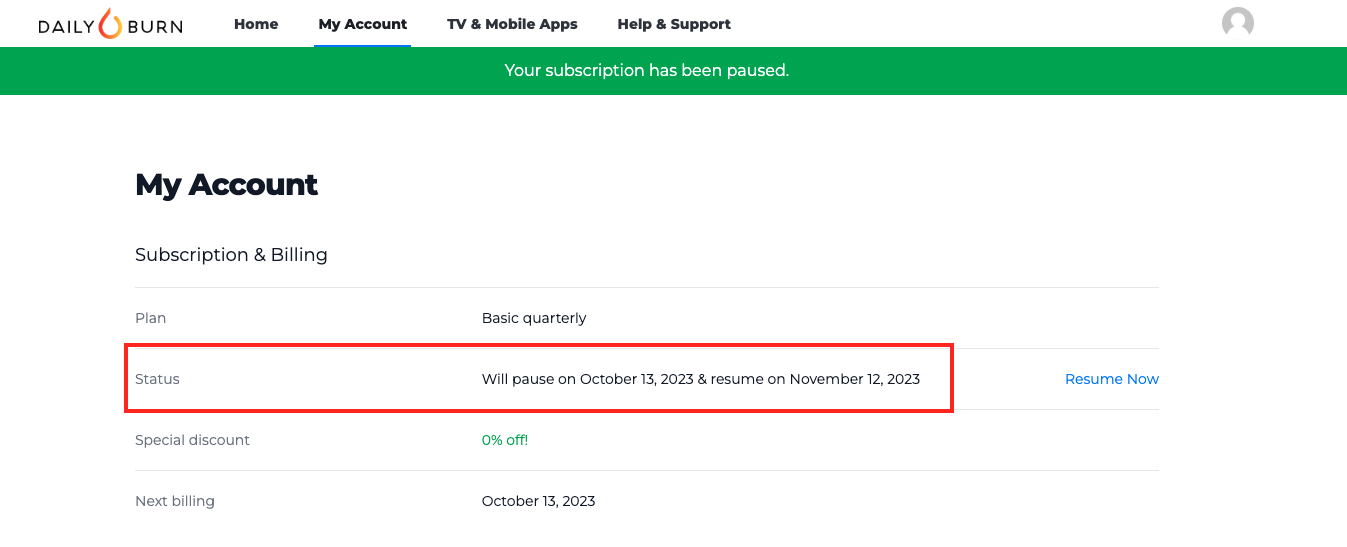 A green notification bar will appear at the top of your Account Settings page after you submit your pause request.
You are able to resume your account at any time by selecting Resume Now. Please note that your account will automatically be billed when it resumes. We encourage you to make a note of your reactivation date!
Please Note: Only accounts billed directly through Daily Burn can choose to pause. Additionally, for annual subscriptions, If you decide to pause your account, the time paused will not be added to the end of your subscription period. Instead, your subscription will continue as usual, and the renewal date will remain unchanged. The renewal date will not be pushed to a later date unless the pause occurs when the renewal was initially scheduled.