*If you signed up for your subscription through our website directly, please know that deleting the Daily Burn application from your phone or other devices will NOT cancel your Daily Burn subscription since billing is processed through the Daily Burn website.
For accounts created via DailyBurn.com
1. Login using any web browser at dailyburn.com. Click on the user icon in the top right corner of the screen to the right of the search bar.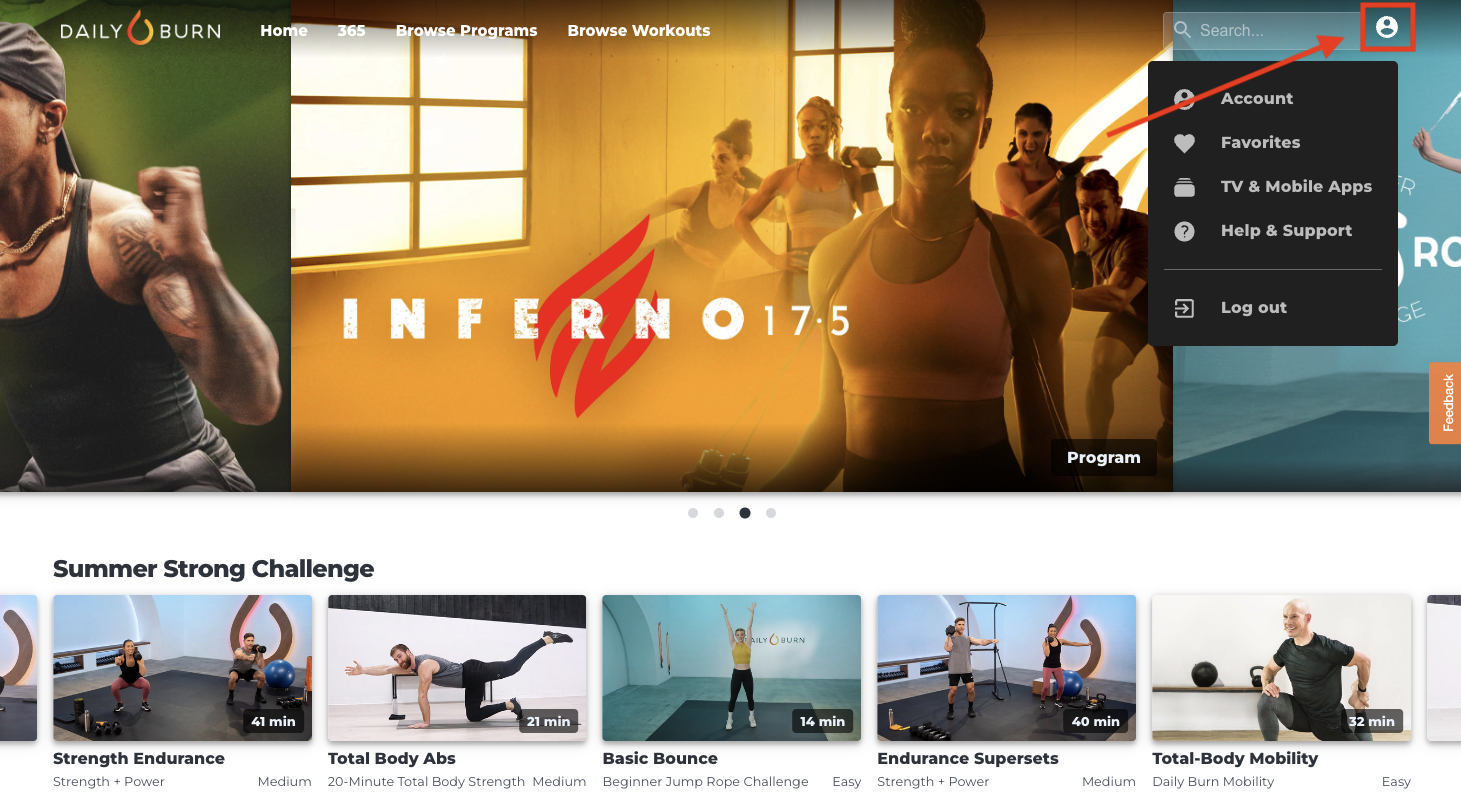 2. Select Account Settings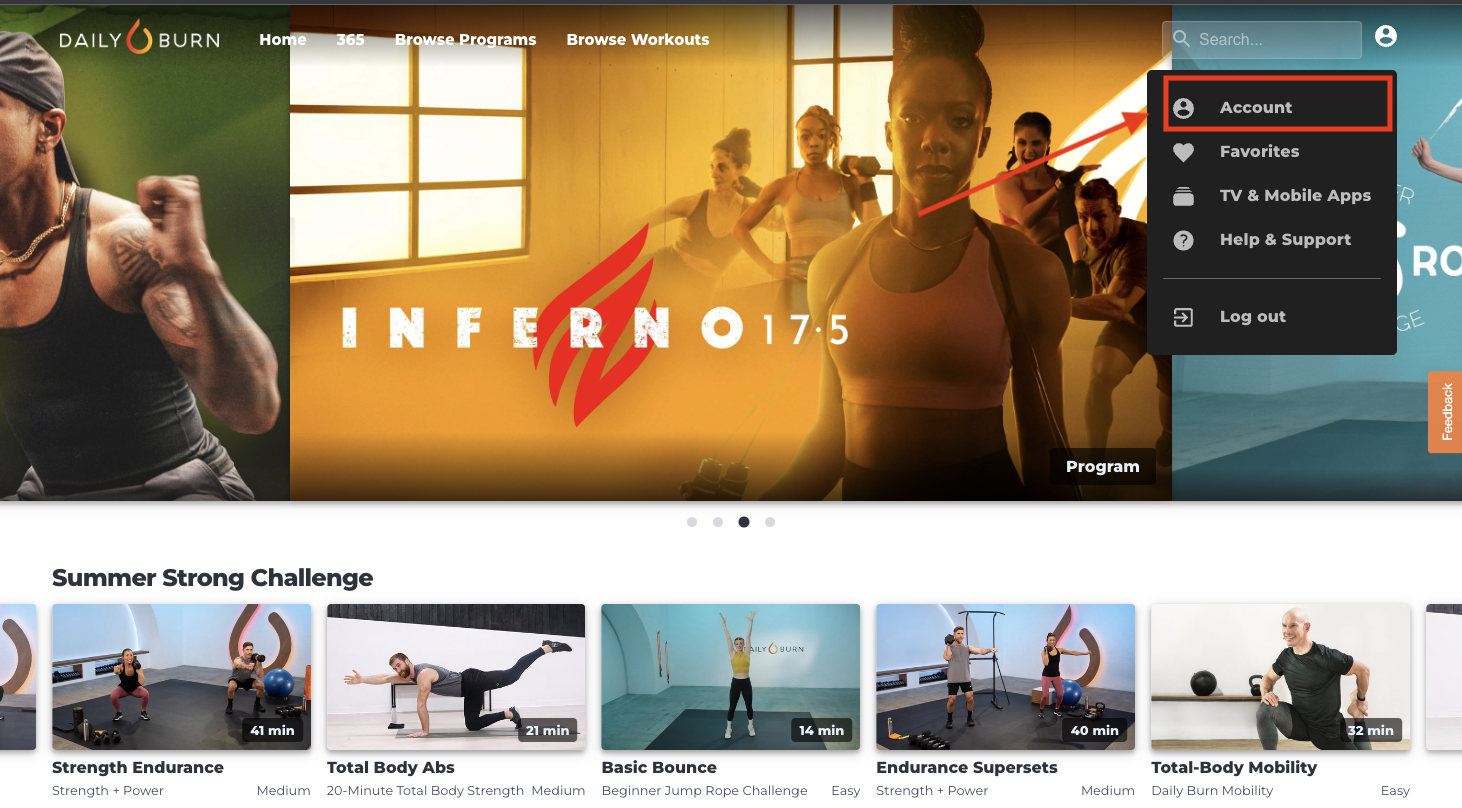 3. Under the Subscription & Billing, there is a Status section. On the right side, click Cancel.

4. On the next screen, you will see the option to move forward with canceling the subscription, or you can also change the plan you are on, pause the account, or connect with us for additional help.
5. Once you have selected Continue with Cancellation, you will be prompted to select a reason for canceling. Once you have selected the reason, be sure to click Cancel Subscription to submit the request.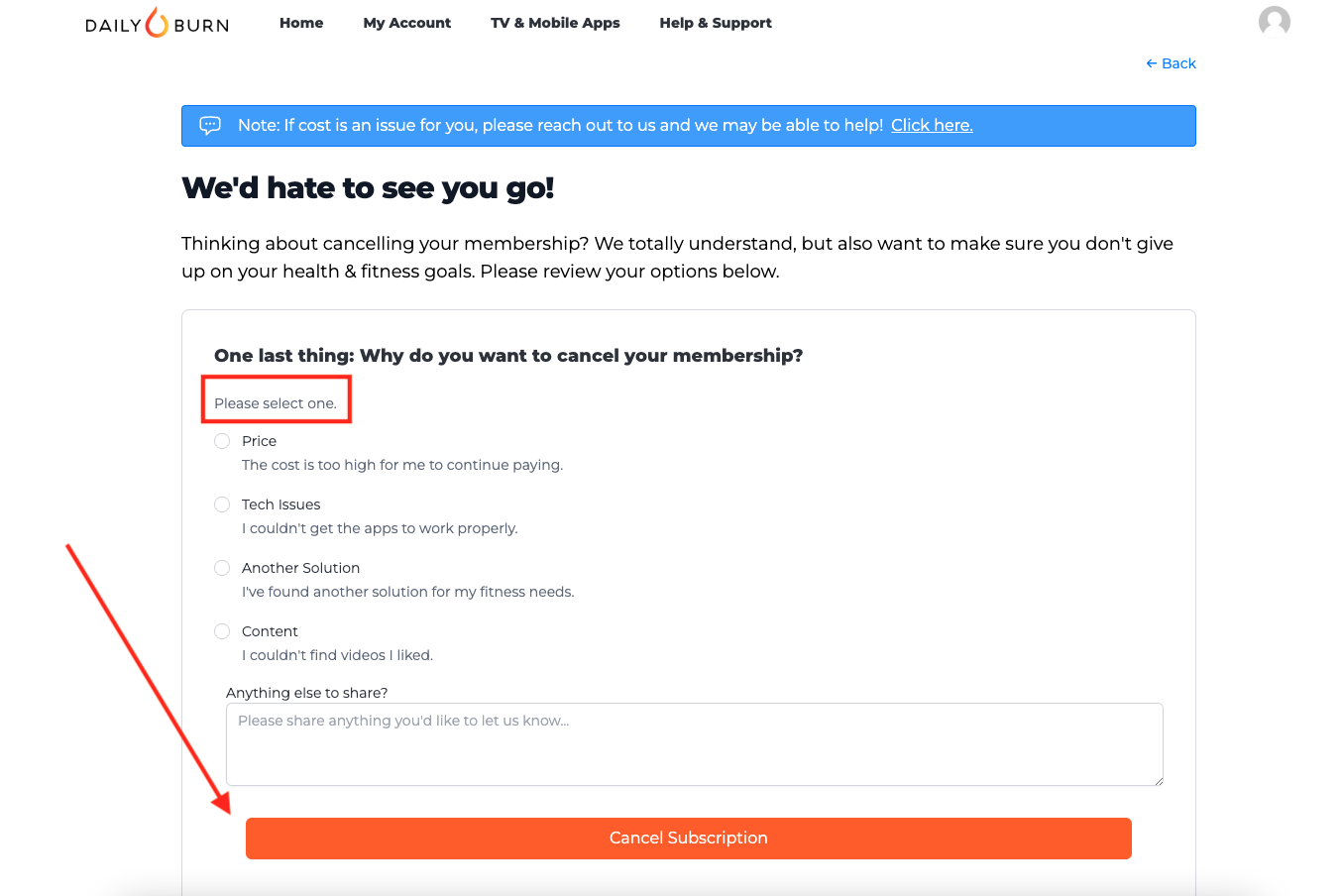 6. You can confirm the cancelation request was submitted by going back to the Status section on your Account details page.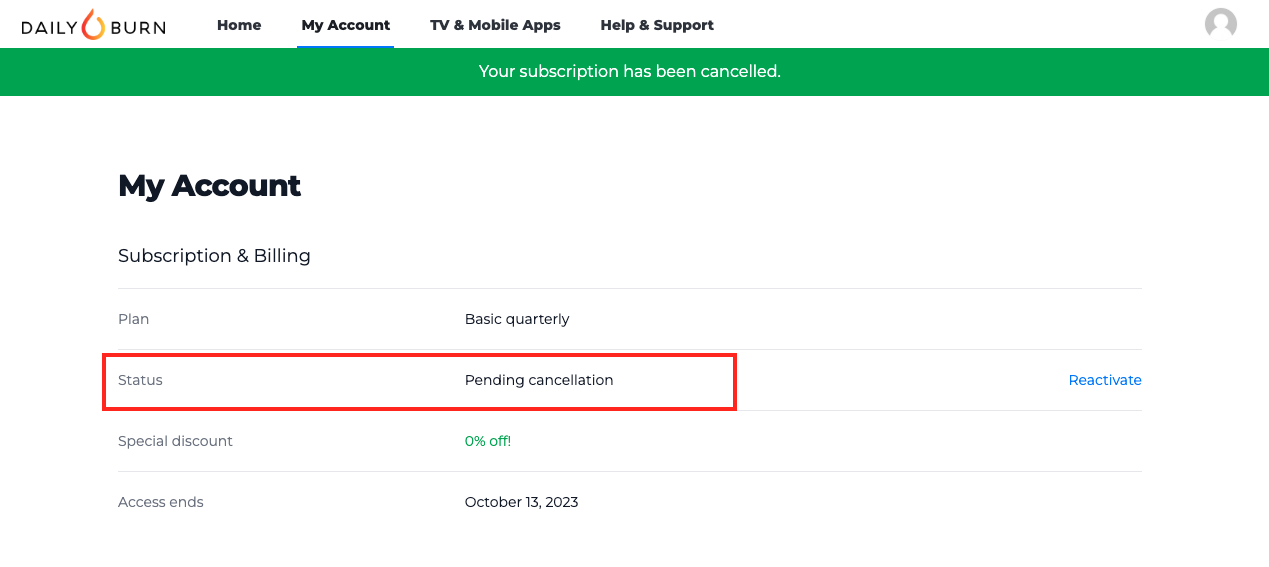 Please be aware that you will have access to your account until your account expires, and you will not be billed again unless you decide to reactivate.
If you don't have access to a web browser or have any other burning questions, don't hesitate to reach out to us at support@dailyburn.com.