*If you signed up for your subscription through our website directly, please know that deleting the Daily Burn application from your phone or other devices will NOT cancel your Daily Burn subscription since billing is processed through the Daily Burn website.
For accounts created via DailyBurn.com
1. Login at dailyburn.com using any web browser > search the left side of the page > click on your profile name > then click 'Account Settings'.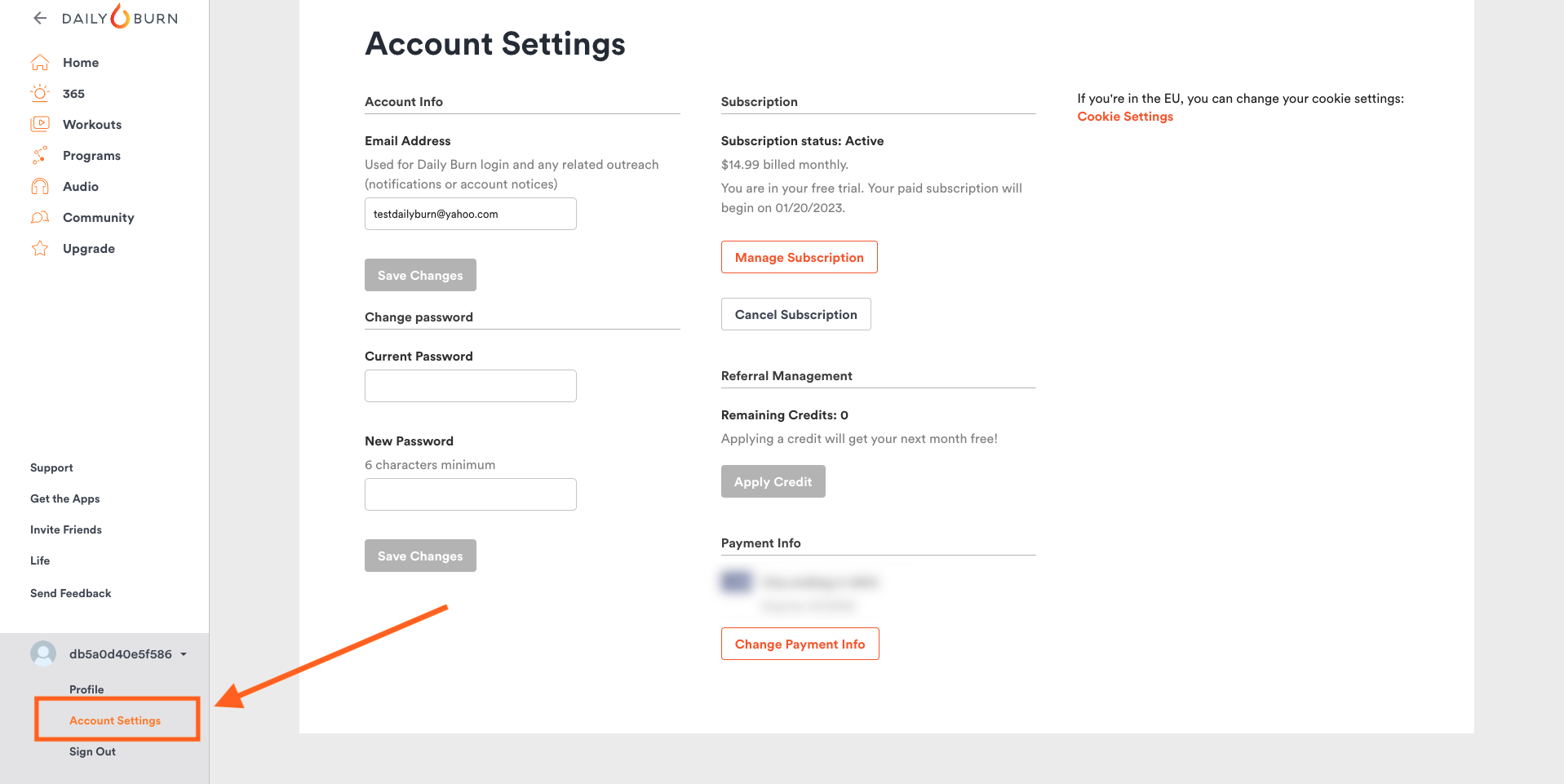 2. Click the 'Manage Subscription' button > scroll down > select the "View your options" button on the lower left side of your screen.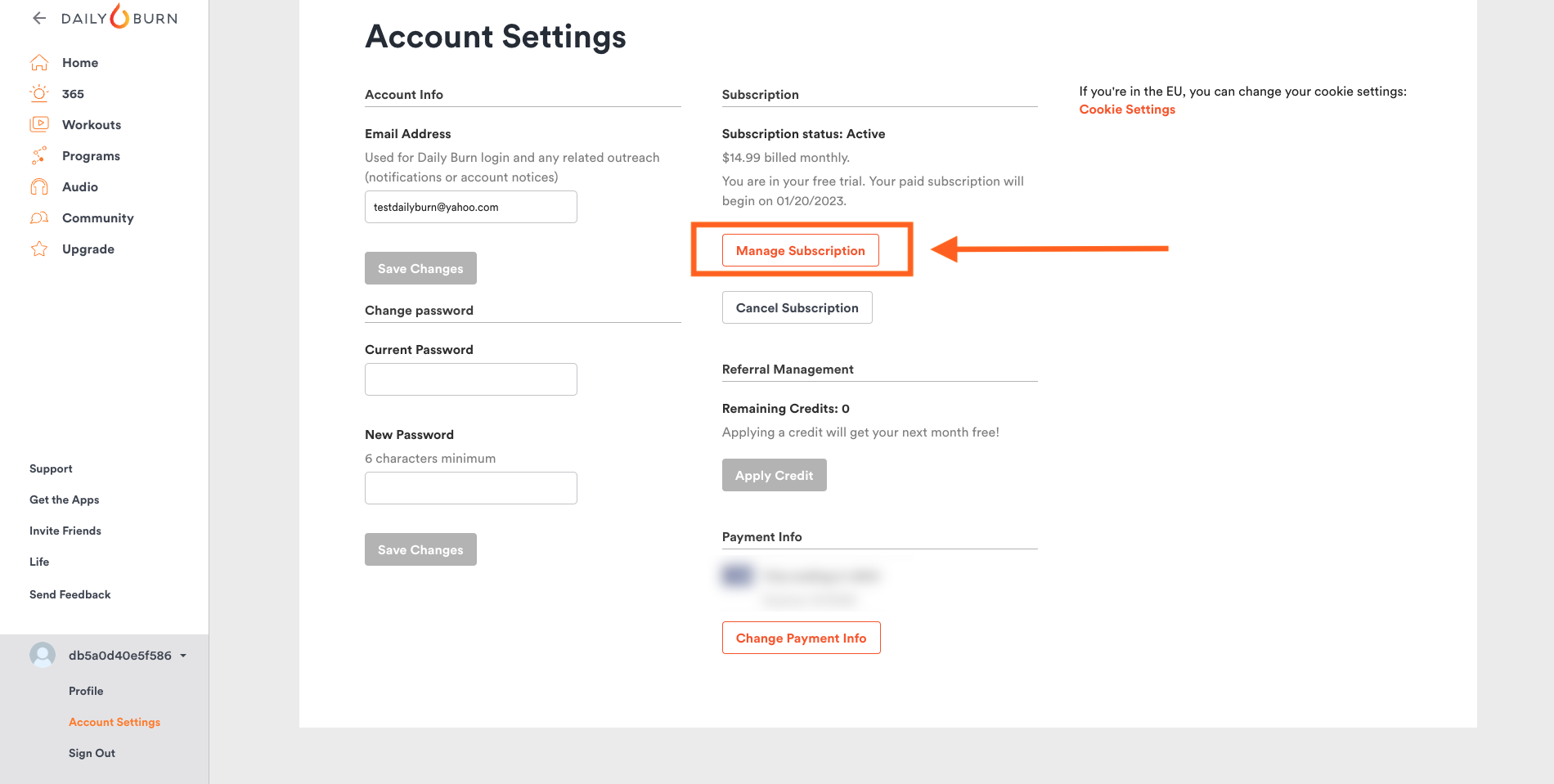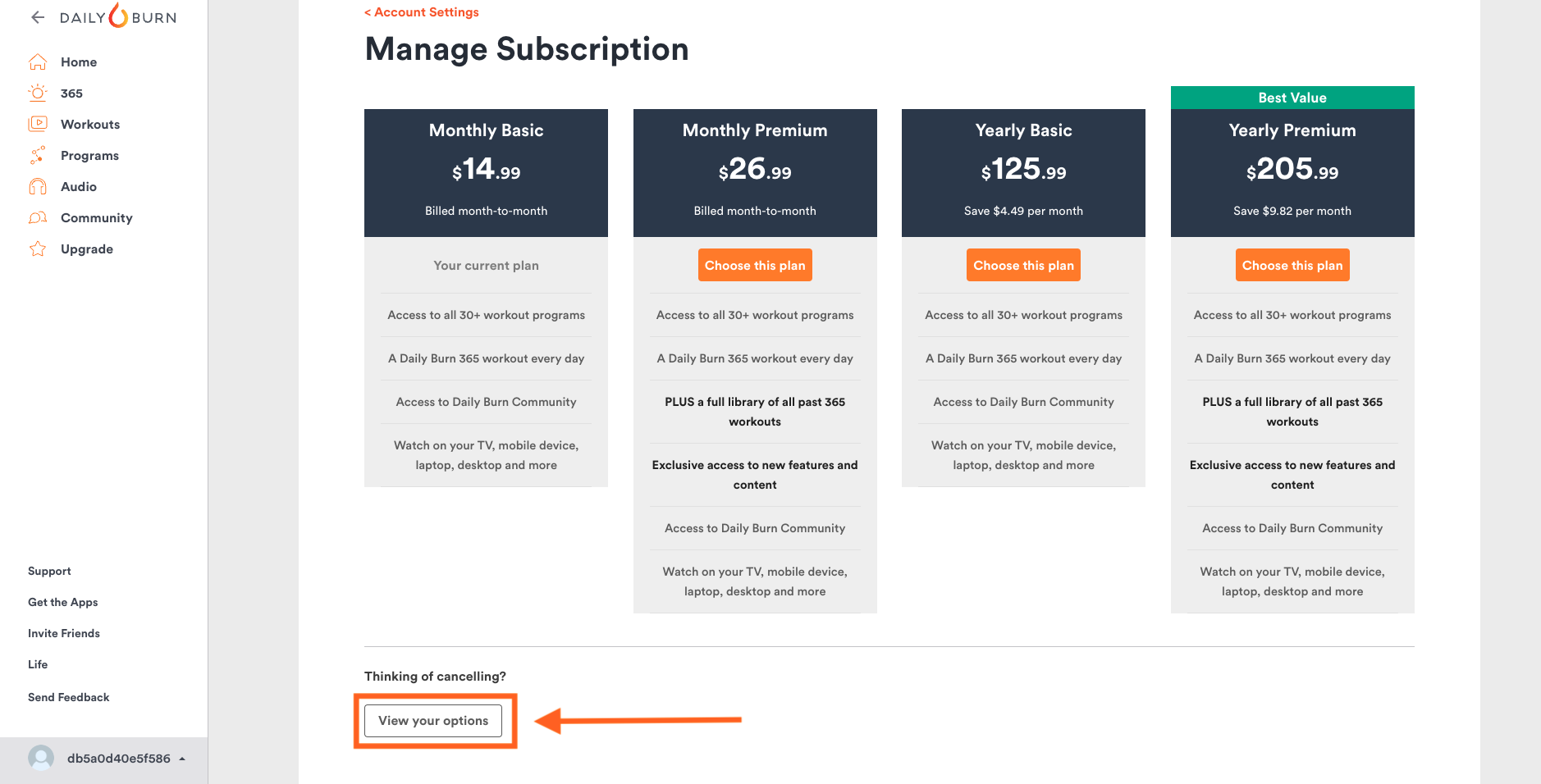 3. On the next screen, please let us know why you're canceling > click the 'Continue' button > once again on the next screen.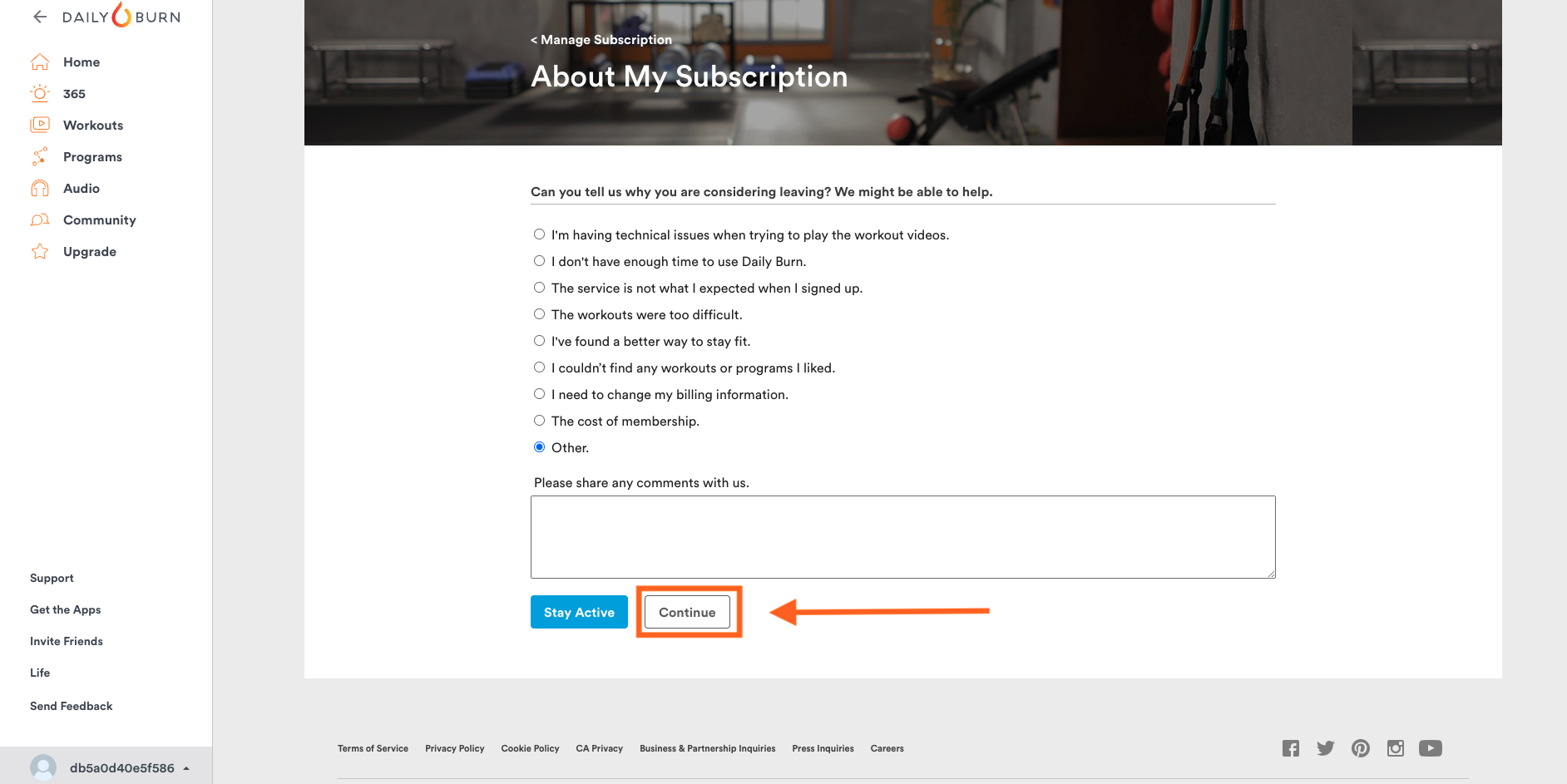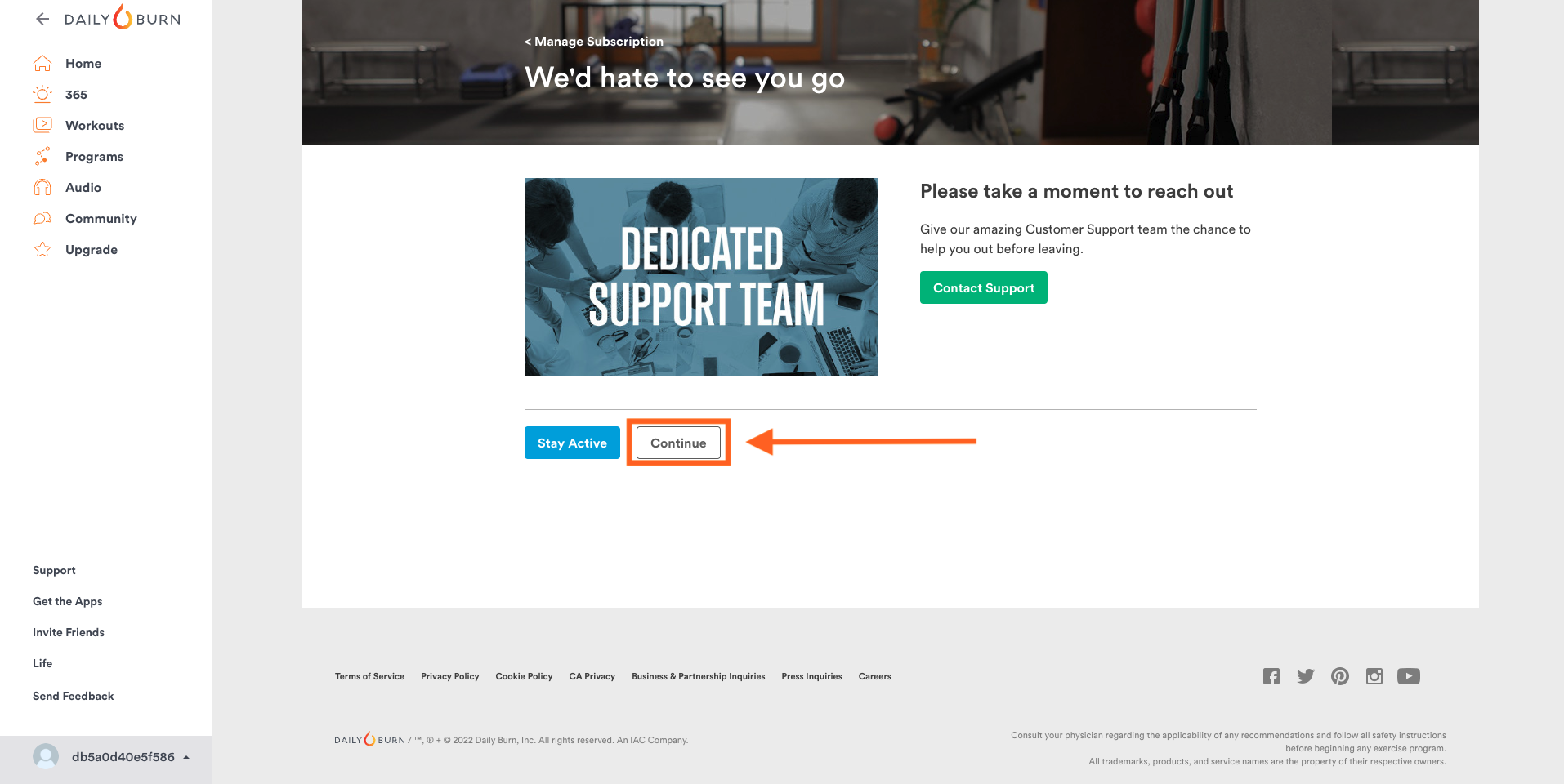 4. On the final screen > select the 'Confirm Cancellation' option > click 'Cancel my Subscription' to finalize your account closure.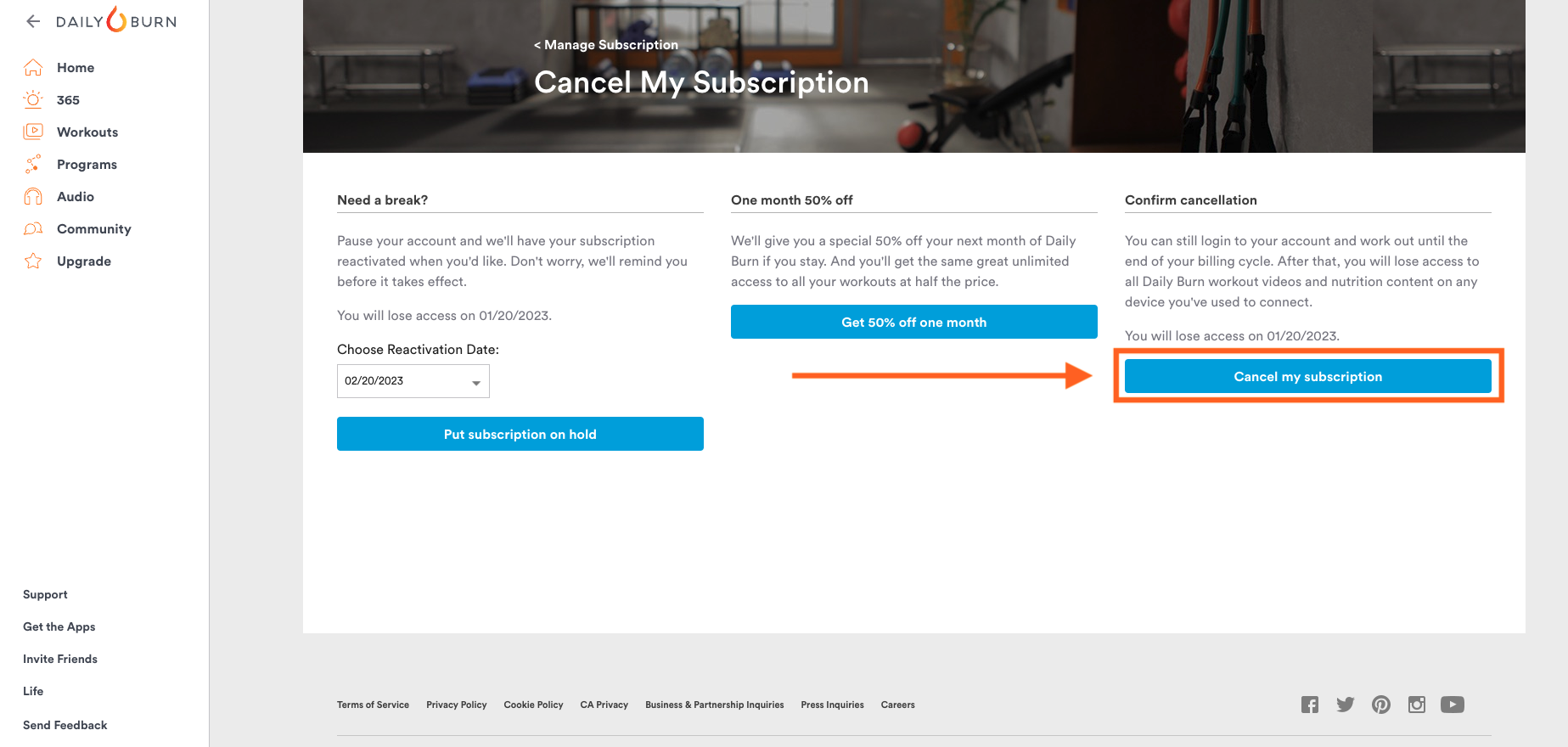 5. Click 'Yes' on the final Confirmation pop-up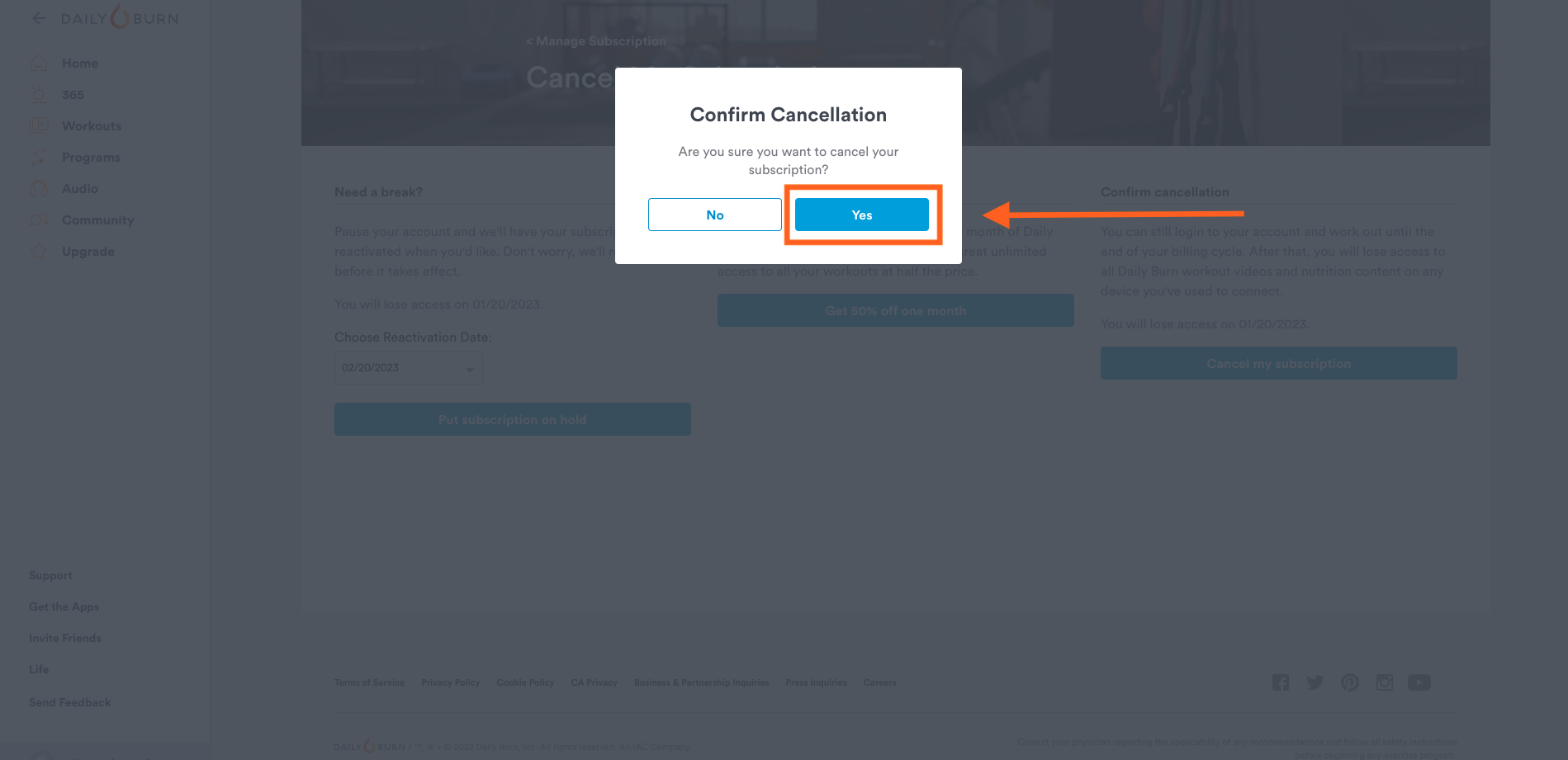 6. Your subscription status will now show as 'Pending Cancellation'.
Please be aware that you will have access to your account until your account expires, and you will not be billed again unless you decide to reactivate.
If you don't have access to a web browser or have any other burning questions, fill out our handy contact form at the top of this page, and we'll look into it for you!